Date: December 06, 2023
Welcome to VacTrAK –
the Alaska Immunization Information System (IIS)
---
VacTrAK Support
VacTrAK Support:
866-702-8725 (866-702-TRAK)
In Anchorage – (907) 269-0312
E-mail:
vactrak@alaska.gov
VacTrAK Providers
All health care providers are required to report administered immunizations to VacTrAK, the State of Alaska Immunization Information System, within 14 days of administration. The new reporting requirement is applicable for any vaccine administered, including state supplied and privately purchased vaccine.
7 AAC 27.650, Effective 12/29/2013
---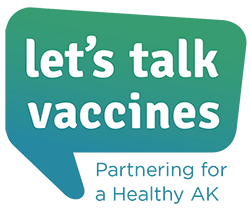 ---
State of Alaska Computer Resource Terms of Usage Notice
The Alaska Immunization Information System (vactrak.alaska.gov) is the property of the State of Alaska. Use of this system implies consent to monitoring by system personnel to detect improper access or use. If such monitoring reveals possible criminal activity or improper use or access, system personnel may provide evidence of such use to law enforcement officials. Unauthorized use or access is punishable under State of Alaska Criminal Law.